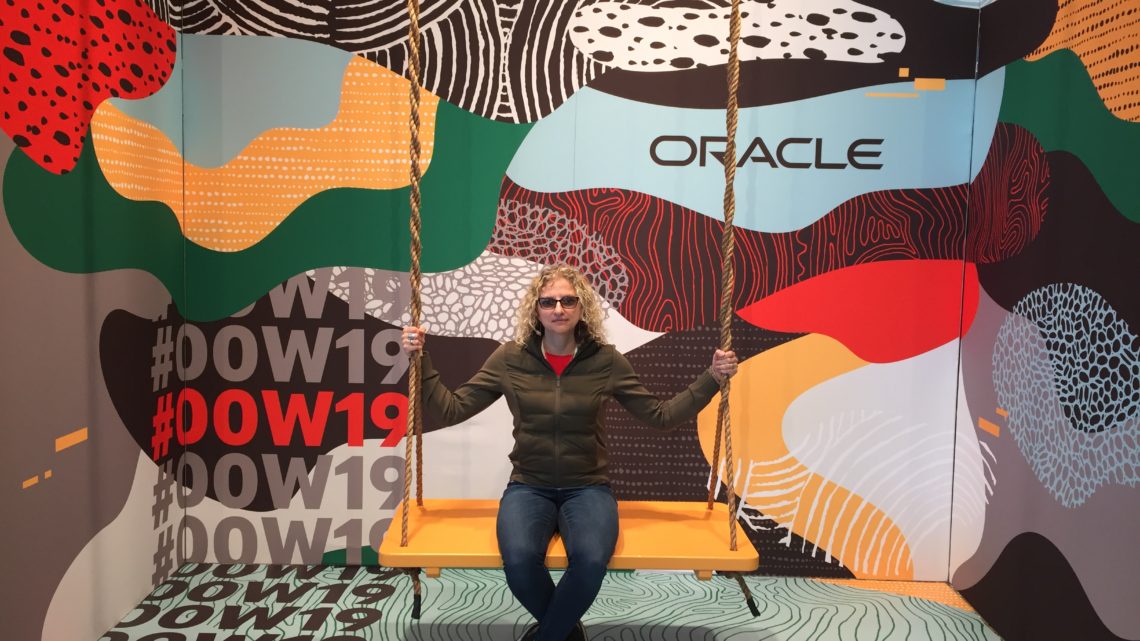 My First Oracle Open World Experience
Last week I was fortunate enough to attend the Oracle Open World 2019 Conference, or in other words OOW19.
If you are a DBA, you most likely heard of this event that is happening in San Francisco, in the fall and runs for 4 days, from Monday through Thursday!
For me, this was my first ever Oracle Conference, and I can honestly say this blog made it possible, since this year I became an Oracle Ace Associate!
The event for me started off on Sunday night with the appreciation dinner held by Oracle, for Oracle Aces!
The dinner was delicious, but most importantly the restaurant was filled with extremely smart and knowledgeable people. When you are around people that know way more than you, you realize how little you know yourself!
Monday morning the actual conference started.
Have you heard of a 360 photo booth? I have not, until last Monday… I started the conference with the most awesome photo booth ever, the 360 degree photo booth. Basically, you are standing in the middle of a circle shaped booth, and when the photographer says jump, you jump high, and 16 cameras are taking your picture from different angles, at the same time. Afterwards the software renders your picture, and voila, you are getting a 360 degree picture! Awesome experience! You can check out my picture here: http://www.360timefreeze.com/microsite/oracle2019/index.php?vid=20190916_002#.XYreMjjznX4.link
There are many demos, presentations, hands on labs at the conference, and people you can talk to. There is a huge area for vendors that are presenting their products or services. Everyone is offering you a free pen, a stress ball, or some candy. If you are interested in their products or services, you can chat with the vendors, or attend a presentation!
Depending on your goal and purpose for the conference, you can experience it in different ways.
There are people going there to network as much as possible, there are people who are going there to learn and attend presentations as much as possible, there are people going there to present, there are people who are going there to have fun, lots of fun, and there are people there who want to experience a little bit of all.
My goal for the conference was to attend as many presentations on the 19c database, cloud, upgrade, and of course the future of the DBA job, as possible.
I also wanted to network a bit (but this was not my goal this year), and attend some of the fun events hosted by Oracle. So this is what I did!
I attended many presentations and hands on labs. In the near future, I will pass the learning on to you. I learned some of the 19c new features, some cloud stuff, which for sure I'll try out soon!
As for fun, I attended the Oracle Fit Fest, at sunrise, 06:30 for a stair climbing workout and yoga! It was hard core cardio, up and down the stairs of the Oracle Park Stadium. For most of you this might not sound so fun, but for me fitness is a big part of my life!
Also for fun, I attended Cloud Fest, a concert with John Meyer and Flo-rida!
I believe attending Oracle Open World is valuable for DBAs, so if you can do it, then try it out next year!
If you enjoyed this article, and would like to learn more about databases, please sign up to my weekly email, and you will receive
The Ultimate 3 Step Guide To Find The Root Cause Of The Slow Running SQL!