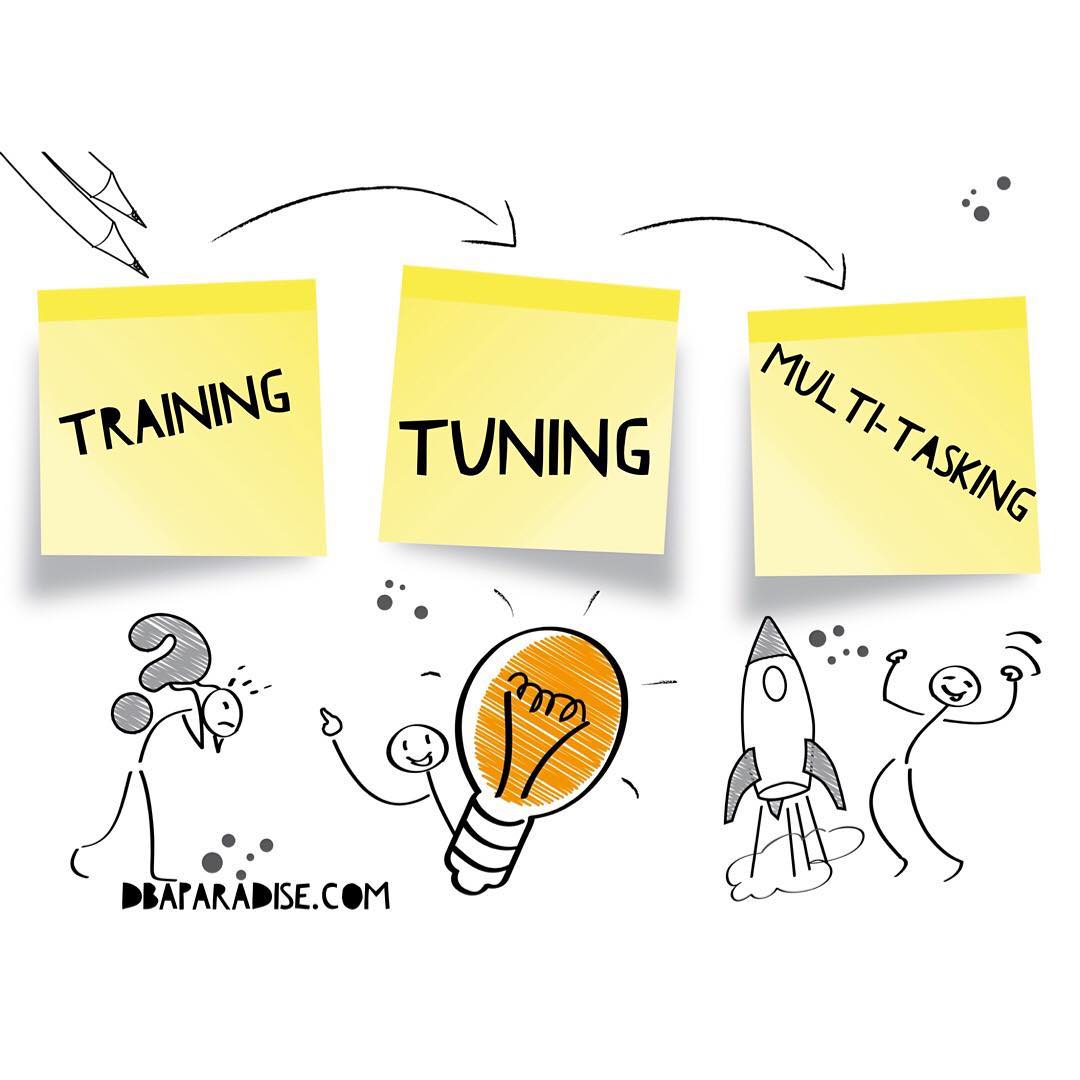 3 Challenges DBAs Are Facing Today. What Are Yours?
Would you like to work in a place where everything was working perfectly? No issues with the upgrade? No performance problems? No backup and restore problems?
I would NOT. Why? Because it sounds boring.
All of us have challenges we are trying to solve, overcome, or eliminate. We learn from each challenge, and then we grow.
In today's ever changing world, with new technology around the corner, the DBA job description is constantly changing. With all these changes, come new challenges as well.
However, if you have a good knowledge base, and a good understanding of databases, then, it is easier to pick up new technologies and new skills.
Listening to other DBAs, I started to see a trend of the challenges they are facing.
You might be surprised, I am not going to talk about Big Data, and Cloud Computing, or Database As A Service. These are all awesome things that we would love to get our hands dirty with, however most of the DBAs don't get a chance to work with the new technologies, unless you work for a big company. Lots of us don't even have 12c running in production.
Going back to the topic, I will share with you the three challenges today's DBA is facing:
1.Training
2.Tuning
3.Multi-tasking And Interruptions
1.Training
Paid training is becoming less and less available. Company budgets are cut, thus training is cut as well. If you are a consultant, paid training is non existent. You are the one who pays for the training, and besides the high costs, your billable hours are down as well (you are not working when you are on training).
No matter that you are an employee or contractor: You Are Responsible For Your Own Training. Don't let "no training budget" stop you from learning and mastering new things. You can train yourself from books, articles, online courses.
Another challenge with the training is, what courses to take? Should I take Oracle 12c New Features? Should I take a course on Oracle Golden Gate? Or DataGuard Administration? How about a performance tuning course? Wait, there is a course on Big Data, and Hadoop?
There are so many choices. We do not want to be left out of the "new trend" train.
Before taking a course, ask yourself these questions:
Will this course, or new skill help me on the job?
Will the course make my job easier?
Will I be able to provide more value to the company I am working for?
Will I be able to increase my billable rate, after taking the course?
Once you answer these questions, it will be easier to find the training you need.
2.Tuning
Every DBA's dream is to have all the cool tools available for troubleshooting performance problems. By cool tools I mean license for Diagnostic and Tuning pack (I am talking about Oracle of course).
Currently, I have the privilege (yes, I don't take this for granted) to have AWR available at my finger tips.
Many smaller companies will not pay the license for the tuning pack. It is still expected of the DBA to be able to troubleshoot performance problems.
What can the DBA do? Statspack is not dead yet, you can still use it. The DBA needs to have tools (scripts) and knowledge to diagnose performance problems using Statspack or other methodologies, without AWR.
Even if AWR is available, another challenge is the lack of process. What is the first step I take when I encounter a performance problem? What is the next step?
If you haven't download my FREE performance troubleshooting guide, sign up below, and you will receive
The Ultimate 3 Step Guide To Find The Root Cause Of The Slow Running SQL, right to your inbox.
3.Multi-tasking And Interruptions
Multi-tasking is the enemy of productivity.
It is hard not to multi-task in today's environments. The closed door offices are things of the past. You can't close the door to your cubicle and just work on top priority items.
DBAs get interrupted all the time, with "walk in" questions that require "immediate" attention (from the user's perspective).
DBAs get bombarded with emails, that are "urgent" and need to be done "yesterday", if possible.
I am a big advocate of single-tasking. Focus on one thing, until is done, then start on the second item, and continue on, until you are done. This is easier said than done.
Try not to open each and every email as it comes in. Try not to respond to each email immediately. Set expectations for the users.
I would love to hear back from you, what are your struggles, problems, challenges, whatever you like to call them?
Leave a comment in the comments section, send me an email, I am here to listen!
If you enjoyed this article, and would like to learn more about databases, please sign up below, and you will receive
The Ultimate 3 Step Guide To Find The Root Cause Of The Slow Running SQL!
-Diana